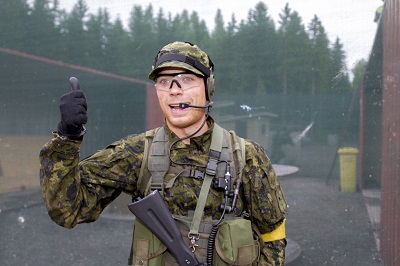 Pirkanmaa commander
Hi!
I'm Jesse Suokas (jesse.suokas@ehasa.org) the acting commander of Pirkanmaa battalion. I will make preparations for actual commander who will be chosen from players. I will also support the actual commander during the game as game master assigned to Pirkanmaa side. We are also looking for good team players for headquarters platoon.
Airsoft has been my hobby since 2005 and I joined Ehasa in 2012. I might be familiar to some as victorious commander from our Conquest-games. I have also played as platoon leader in Berget and operated as a game master in various events.
The commander and headquarters platoon are extremely significant part of game in TSTOS event. To succeed the fighting side must prepare accordingly. Thus I request that all Pirkanmaa combatants join Pirkanmaa Facebook group https://www.facebook.com/groups/1597285277247766/ if possible so we can start preparations as soon as possible.